☆ 1956 ☆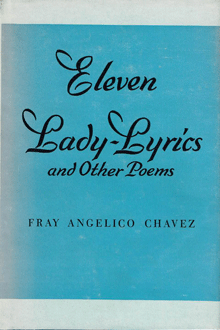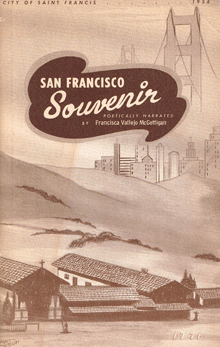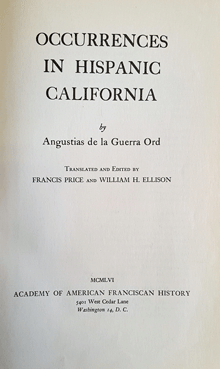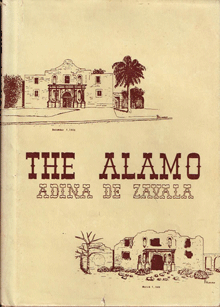 Chávez, Fray Angélico. Eleven Lady-Lyrics and Other Poems. 1945. Patterson, NJ: St. Anthony Guild, 1945.
McGettigan, Francisca Vallejo. San Francisco Souvenir. San Francisco, CA: The Author, 1956.
Ord, Angustias De la Guerra. Occurrences in Hispanic California. Washington, DC: Academy of American Franciscan History, 1956.
Zavala, Adina de. The Alamo: Where the Last Man Died. San Antonio, TX: Naylor, 1956.
Access to this site is being provided for not-for-profit research, scholarship, educational, or similar purposes supported by the fair use doctrine under U.S. copyright law (17 U.S.C. § 107)
Created by: Manuel M. Martín-Rodríguez