☆ 1940 ☆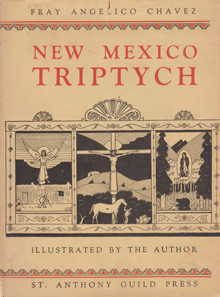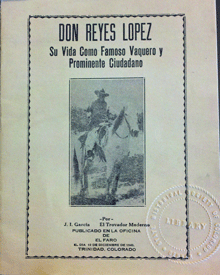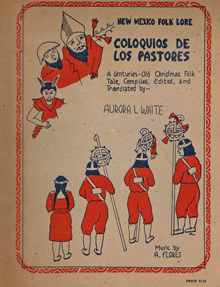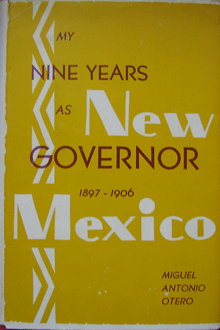 Chávez, Fray Angélico. New Mexico Triptych. Patterson, NJ: St. Anthony Guild, 1940.
García, José Inés. Don Reyes López: Su vida como famoso vaquero y prominente ciudadano. Trinidad, CO: El Faro, 1940.
Lucero-White Lea, Aurora. Coloquios de los pastores: A Centuries-Old Christmas Folk Tale. Santa Fe, NM: Santa Fe Press, 1940.
Otero, Miguel Antonio. My Nine Years as Governor of the Territory of New Mexico, 1897-1906. Albuquerque: University of New Mexico Press, 1940.
Access to this site is being provided for not-for-profit research, scholarship, educational, or similar purposes supported by the fair use doctrine under U.S. copyright law (17 U.S.C. § 107)
Created by: Manuel M. Martín-Rodríguez