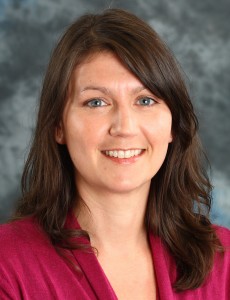 Dr. Karin Leiderman is an Assistant Professor in the Applied Mathematics Unit within the School of Natural Sciences at the University of California Merced in Merced, CA, USA. She received her Ph.D. in Mathematics from the University of Utah in 2010. Research interests are focused in mathematical biology, specifically in biological fluid dynamics, biomechanics, and biochemistry. Some of Dr. Leiderman's main work includes development of a spatial-temporal model of blood clot formation under flow and numerical methods to study flagellar motion in Brinkman flows.
Highlights and awards:
Recent paper highlighted in Biophysical Journal: link to story
Recipient of 2010 SIAM student paper prize: link to story
GRADUATE STUDENT AND POSTDOC POSITIONS AVAILABLE!
Please email kleiderman at ucmerced dot edu if you are interested.